I Am
Chrysovalantis Koutsoumpos
Head of Engineering at EveryPay
Athens, Greece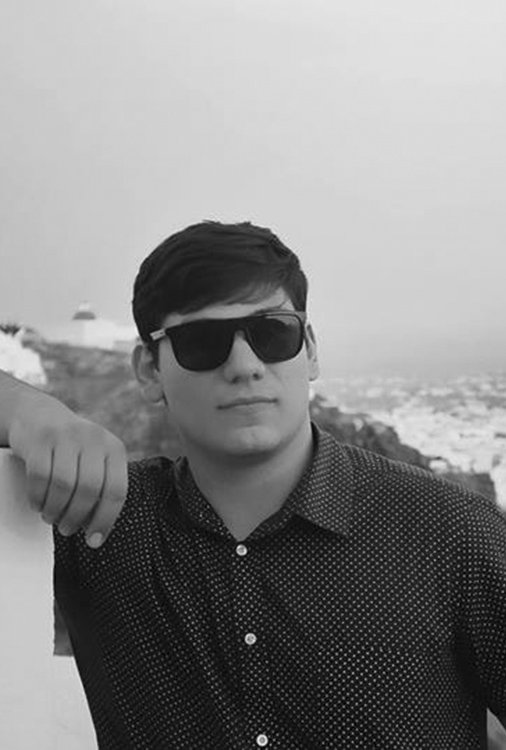 About me
I am a qualified & highly experienced Software Engineer with excellent interpersonal & communication skills and over 14 years of commercial experience.
During this period I've been through the demanding, delivery first environment of a web agency, complex distributed multi-tenant, and high traffic media applications mainly in advertising and adult entertainment industries.
Currently, I am taking care of the EveryPay's engineering team. EveryPay is the biggest payment gateway in Greece.
Apart from my expertise in PHP, I am heavily interacting with other languages (Typescript, Golang, Java). As a result of this, I adopted an enterprise coding style attitude by producing clean, readable, reusable, scalable, and testable code with clear boundaries and detailed documentation.
I am actively involved with the dev community and always be up to date with the latest software, architecture, and infrastructure trends.
Advocating for Hexagonal, CQRS & event sourcing, practicing Domain-Driven Design, and experienced with Service Oriented Architectures and Docker/K8s container orchestration for highly available, fault-tolerant and auto-scalable applications. I have both technical and interpersonal skills for challenging roles that utilizing my previous skills and experiences.
Architecture
Hexagonal, Domain Driven Design & CQRS advocate, Enterprise Service Oriented Architecture practitioner.
Infrastructure
Experienced with automated deployment pipelines, containerized production environments with Docker/K8s, Service Bus communication systems, polyglot persistence & AWS products.
Soft skills
Curious by nature and excellent communicator, I aim at a deep understanding of the business domain. Event stormer, working chameleon, and mentor.
---
Service Oriented Architectures
Enterprise Service Bus
Microservices
Reactive Architectures
Hexagonal Architectures
Domain Driven Design
C.Q.R.S. / Event Sourcing

Docker, Kubernetes
Ansible provisioning scripts
Continuous Integration and Delivery
Symfony Components
Laravel
Apache Synapse
Apache Axis2

AWS EKS, RDS, CF
MongoDB
RabbitMQ
GraphQL
Memcached, Redis
ELK Stack
Prometheus, Grafana

Consistent, Available, Partition tolerant
Distributed Message Driven systems
Enterprise Integrated systems
Authentication & authorization
Web, REST & SOAP Web Services
Multi-tenant SaaS applications
E-commerce web applications

Education
2012
Diploma of Vocational Training / Accreditation - Internet Technology
Hellenic National Qualifications Framework (NQF)
---
2011
Diploma of Vocational Training / Accreditation - Information Technology
Hellenic National Qualifications Framework (NQF)
---
2009 - 2010
Associate's Degree - Internet Technology Engineer
Private Educational Institute Akmi, Thessaloniki, Greece
---
2007 - 2009
Associate's degree - Computer Applications Engineer
Private Educational Institute Pythagoras, Thessaloniki, Greece
Favorite Books
Fred Brooks
The Mythical Man Month
Camille Fournier
The Manager's Path
Robert Cecil Martin
The Clean Coder
Martin Fowler
Patterns of Enterprise Application Architecture
Bobby Woolf
Enterprise Integration Patterns
Eric Evans
Domain-Driven Design: Tackling Complexity in the Heart of Software
Vaughn Vernon
Implementing Domain-Driven Design
Robert Cecil Martin
Clean Architecture
Gang of four
Design Patterns - Elements of Reusable Object-Oriented Software
Robert Cecil Martin
Clean Code
Elisabeth Freeman and Kathy Sierra
Head First Design Patterns
Sam Newman
Building microservices
Carlos Buenosvinos, Christian Soronellas and Keyvan Akbary
Domain-Driven Design in PHP
Matthias Noback
Principles of Package Design