I Am
Chrysovalantis Koutsoumpos
Software Engineer
Amsterdam, The Netherlands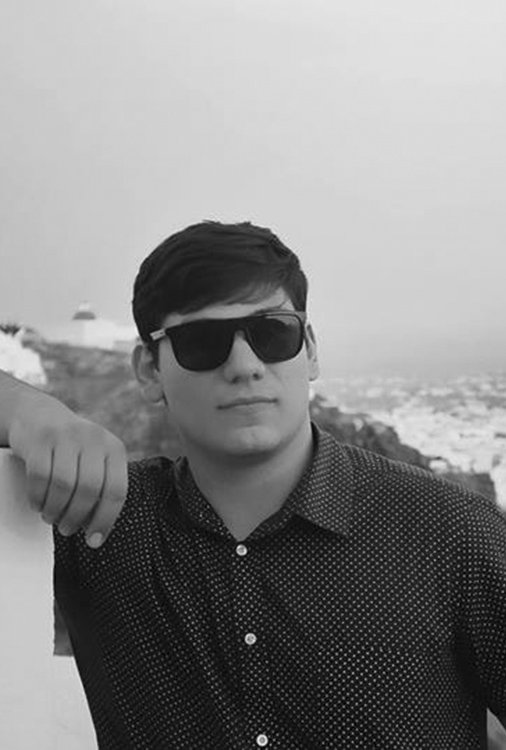 About me
A qualified & highly experienced Software Engineer (full stack - backend oriented) with excellent interpersonal & communication skills and over 11 years commercial experience particularly in the online industry.
During this period I've been through the demanding delivery-first environment of a web agency, to complex distributed multi-tenant software projects.
Despite working with PHP, I adopted an enterprise coding style attitude by producing clean, readable, reusable, scalable and testable code with clear boundaries and detailed documentation but also not missing the 'know how' when it comes to pattern application and service orchestration.
Currently as a Software Engineer I am part of a fast growing startup which is active on UK, offering SaaS solutions for Out of Home (OOH) Advertisement and being involved in the Dutch dev community, I am always trying to be up to date with the latest software, architecture and infrastructure trends.
Implementing Domain Driven Design, been part of demanding environments, experienced with container orchestration and working Agile, I have both technical and interpersonal skills for challenging roles that utilising my previous skills and experiences.
350
Web Projects Developed
Software Development
Working with the most popular frameworks, ORMs & templating engines, practicing Domain Driven Design and familiar with Design & Enterprise Integration Patterns.
Ops
Experienced with polyglot persistence, continuous integration, working with Docker and already configured some ELB's, spun up many Ec2 instances and hosted even more ECR repositories.
Project Management
Experienced with Scrum methodology and possessing PMP course certification, I can be an important asset of any Agile software development team.
---
Software
Symfony Components (> v3.1)
Laravel (> v5.1)
Lumen (> v5.0)
VueJS
AngularJS (v1.6, v6)

Tools
Docker Toolbox
ELK Stack
MongoDB
RabbitMQ
PHPUnit
Redis
Debezium, Kafka

Ops
Amazon Web Services
Atlassian cloud
Docker Swarm
Jenkins CI/CD
Circle CI
Capistrano
ESB messaging engine

Architecture
Domain Driven Design
CQRS, Read-write separation
Distributed-service oriented systems
Multi-tenant SaaS
Event Sourcing
Command Sourcing
Polyglot persistence
Test Driven Development

Education
2012
Diploma of Vocational Training / Accreditation - Internet Technology
Hellenic National Qualifications Framework (NQF)
---
2011
Diploma of Vocational Training / Accreditation - Information Technology
Hellenic National Qualifications Framework (NQF)
---
2009 - 2010
Associate's Degree - Internet Technology Engineer
Private Educational Institute Akmi, Thessaloniki, Greece
---
2007 - 2009
Associate's degree - Computer Applications Engineer
Private Educational Institute Pythagoras, Thessaloniki, Greece
---
2005
First Certificate in English
Cambridge University
Favorite Books
Eric Evans
Domain-Driven Design: Tackling Complexity in the Heart of Software
Carlos Buenosvinos, Christian Soronellas and Keyvan Akbary
Domain-Driven Design in PHP
Vaughn Vernon
Implementing Domain-Driven Design
Vaughn Vernon
Domain-Driven Design Distilled
Martin Fowler and Pramod Sadalage
NoSQL Distilled
Gang of four
Design Patterns - Elements of Reusable Object-Oriented Software
Bobby Woolf
Enterprise Integration Patterns
Victor Farcic
The DevOps 2.1 Toolkit - Docker Swarm
William Sanders
Learning PHP Design Patterns
Edson Yanaga
Migrating to Microservice Databases
Josh Lockhart
Modern PHP New Features and Good Practices
Contact
I am available for simple networking, contracting or freelancing, paid consulting & advising. Don't hesitate to contact me!
Address
Amsterdam, The Netherlands
Email
info@newweb.gr
valantis.koutsoumpos@signkick.com
Phone
+31 (0)6 812 95 009
+30 6936 369 091